It's that time of year! I'm so excited! Travel is a powerful force in my life and sharing my love of it is a total passion project. So, this Thanksgiving, I say thank you. I have plenty to be thankful for like my family, my travel partner in crime, Yia Yia, and all of the moments that I share with others. Today however, I think I should say thank you to the very thing that we all share. I say thank you to travel.
Let's celebrate by appreciating what travel gives us. Here are 100 things that travel has offered to me. They are in no particular order. So, peruse the list, and enjoy! I know how much travel has given to me. How about you?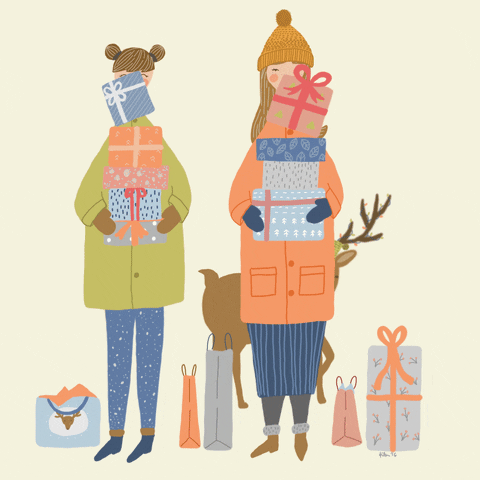 The List!
A sense of belonging in more places than I expected. I love the connections I feel no matter where in the world I am.
An appreciation for art. I didn't care much as a kid but now I know my Byzantine from my Vermeers and it makes me happy!
A goal to learn more language skills. I love picking up at least a few pleasantries wherever I go. (But Greek gets the best of me every time!)
A confidence that I am aware of others. I find myself appreciating other culture's solutions to interesting problems.
A chance to walk in the footsteps of history. It makes me feel awestruck every time.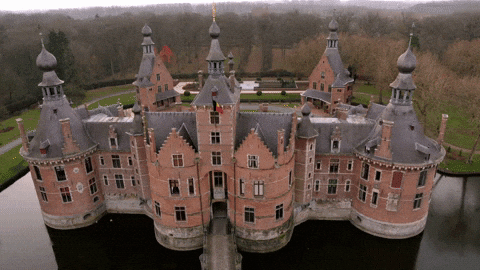 Moments to know I can get anywhere on my own. My independence makes me a better human.
A taste for food I wouldn't have normally tried. From kimchee to escargot, I'll give it a try!
The power of wow. Victoria Falls, The Parthenon, Mt. Fuji, a kangaroo, an NYC pizzeria. They all make me say "wow".
Map skills. I really can get just about anywhere in the world on my own and I know how to prepare and plan for that journey.
Opportunities to conquer new things. Tops of mountains, bottoms of gorges, new food, new rituals, a better understanding.
Literature connections. I find myself invested in kids books and literature for myself more and more.- as long as it allows me to travel!
A love for travel movies. I can't get enough of them, even the cheesy Hallmark ones.
A minimalist spirit. With travel as an obsession, extraneous stuff loses priority and the things I do have better mean a lot.
Technology skills. Have iphone will travel.
A connection to my roots. I'm Polish, I'm Irish. I know it.
An improved imagination. I've become quite adept at imagining what could be and what must have been.
An appreciation for a well designed museum. I've always loved architecture and planning but I find the logic in a well laid out museum very intriguing.
The uncanny skill of avoiding a crowd but finding the party. Not too much, not too little.
A respect for water.
A better sense of environmental problems. Knowing and accepting the mistakes of humanity seems to be the biggest fight.
Gratefulness for the home I have. I love traveling but I appreciate my own bed too. I'm also very aware of how fortunate I am.
Friends. From every corner. My Christmas Card list makes me happy.
An appreciation for the absurd and surreal. Sometimes, you just need to laugh at the circumstances you find yourself in.
A love of globes. To me? They're artwork!
A quest to fill in a map all on my own. I can name every country in the world on a blank map.
A need to share trivia. Did you know that there are 195 countries recognized by the U.S. government?
A better sense of humor. I have to say, I laugh at more these days with a broader perspective.
Better Listening Skills.
A better relationship with technology. I feel like I run my tech rather than the other way around.
A clearer sense of the little things. Flowers, laughter, a sunny day, an early morning walk.
An understanding of the difference between daily life and traveling life. Sometimes I am a temporary local and sometimes I am a tourist. I'm okay with both.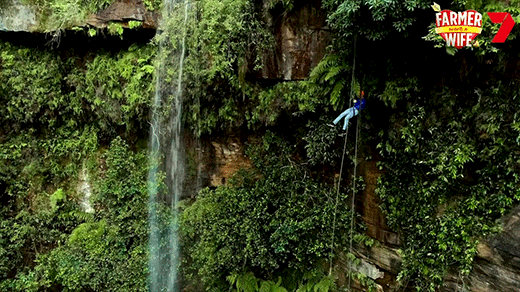 An opportunity to get out of my comfort zone. Whether, it's language or weather or political climate, being uncomfortable helps me be a better learner.
The realization that not everybody travels the same way or with the same intent. There are backpackers, nomads, cruisers, tour takers and DIY travelers. Some are amazing, some are not.
A love of architecture. I can't get enough of church spires, Roman arches, intricate carvings, and Greek Columns.
Time with the girls. I love getting away with my girls! Whether it's my bestie, my daughter, or my mom, I always have a good time.
Dancing Feet. Cue the music!
Menu Language. I can order a rum and coke in any language.
A respect for war.
A better knowledge of what others think of my home country. I watch the news from other countries and it is very interesting!
Global perspective. Our way is not always the best way!
An awe for real craftsmanship. I find myself saying "and they did all of that without any power!"
My inner gypsy. I'm a wanderer and I love that!
Better reading habits. I read more and more these days and those books always take me somewhere.
A love of animals. I want to see elephants, sheep dogs, highland cows, and koi fish in the place that they belong.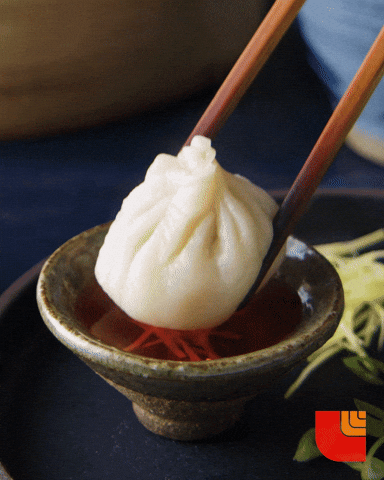 Chopstick skills. Thank you Japan!
Wanderlust The second I get home from a trip, I'm ready to plan the next one!
A network of like minded people. My closest friends travel like I do or appreciate that I can't wait to get on the road again.
Better parenting skills
Patience. If you're gonna travel, you're gonna wait. The better you are at that the easier and more enjoyable for everyone.
A love of logistics. I find the apps, I find the deals, I connect the dots, then, I travel.
A respect of where food comes from. Knowing that the supermarket is not the beginning of the food story is important and more people need to know it.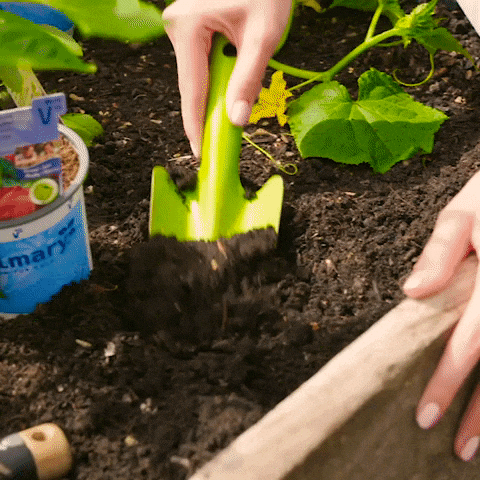 An understanding of what GMO free means. Taste a tomato in Greece then eat one back in the States. You'll see.
Appreciation for the ability to sit on a park bench. Part of travel is taking in the life in front of you. I am so happy that I can do just that.
A love of public spaces. All of them: centrums, museums, market squares, train stations, shopping streets, and more.
A new obsession with impressionism. I find the beauty in it and appreciate the father of the movement, Monet, so so much. Especially after I understood the role Asian art played in it.
A preference to experience things rather than just look from a difference. Don't be a looker, be a doer.
A gratefulness for my two feet. They get me to the top on Mont Saint Michel and Mount Fuji and to the bottom of Victoria Falls and the tiny port in Santorini.
A respect for the religions of the world
A discovered talent to be a digital scrapbooker. Part of my trip planning process is including framing and organizing my memories.
An understanding of the importance of tea around the world. After water, tea is king. Knowing that you will encounter it and having the ability to know what to do when it does helps.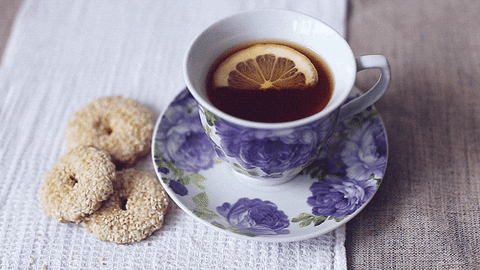 A loyalty to small business. Mom and pop shops of the world matter. They matter so, so much!
A preference for handicrafts. Handmade with love is my favorite product no matter where I am in the world.
An acceptance that I'm not a perfect traveler. I make mistakes. I try hard not to get stuck with the coulda shouldas. I just remember that I'll choose the better town, museum, tour guide, etc. next time.
A pretty good eye for framable art. I am all about bringing back prints and local artists and framing them on my wall.
An adoration for storytelling. Tell me a story then I'll share one with you! I've got plenty!
A guilty pleasure for travel Christmas ornaments. I deck my halls with trinkets from all over the world and it makes me happy.
A preference for solid bar shampoo and conditioner. I am a free of TSA approved liquids and I'm happy about it!
A better aversion to plastics
A tear and a smile when I see a poppy in Europe. I'm proud of the role our country played in the World Wars and I appreciate everyone's sacrifice. A poppy reminds me how much they matter.
A desire to go on the Amazing Race, sort of. I'll take the challenge sans the drama. I know. I'm not good TV.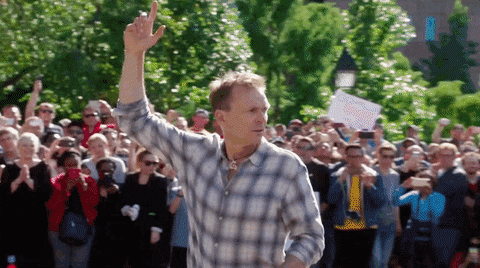 Better teaching skills. Travel brings so much to my classroom and I always look forward to sharing the world with young learners.
A willingness to curate my possessions. I am very happy to get rid of what doesn't matter. I find joy in surrounding myself with just what speaks to my memories.
A notoriety for speaking my mind from a global perspective. I have big mouth. I'm okay with that, I hope you are too.
The ability to leave the past in the past and appreciate people based on the present. I've learned that understanding history AND understanding the social development of society both matter.
Epic sunsets. Santorini, Namibia, Kyoto, and more. They never disappoint.
Knowing that I can like one area of the world more than others but I can appreciate every corner of the globe at the same time.
An odd love for symbology. Thanks Dan Brown. Now I see it everywhere.
More people to root for in the Olympics
A love for eating al fresco. I can park myself on a main square, a piazza, a pedestrian cobblestoned street. Hours and hours.
A seasonal love of FIFA finals. Every year, in late June, I choose a team and join in the fun of the finals wherever I am.
A chance to say "I've been there!" when I watch TV. When I flip to a travel show, I love walking down those streets and seeing those amazing sites virtually.
A love of cobblestoned pedestrian streets. There's so much charm and energy on these amazing pedestrian zones.
A sincere respect for bees. Gosh! They do a lot for this world and they don't get the credit they deserve!
No air conditioning. When was the last time you slept with the windows open? How about under a mosquito net? You should try!
Seeing art en setu. Marveling at the Sistine Chapel or Monet's Waterlillies where the artist intended you to see them is an experience that raises your art awareness to a whole new level!
A pickiness for food that's not prepared properly. I'm spoiled! I've eaten food, in season, all around the world. Belgian fries or McDonalds? There's no competition!
An understanding that standing out isn't always the best option. I've learned that finding common ground with others is a gift. It doesn't hurt that it makes me less of a pick pocket target!
An enduring love of the therapeutic results of journaling.
French Rose. in the Summer, on a great piazza. Life is good.
The ability to pare down to the basics. As our old travel pal Rick Steves likes to say, "No one comes back from a trip and says that they wish they'd brought more!" (Although, Rick has no idea what it takes to pack for a woman who isn't a backpacker!)
The acceptance that I usually overpack anyway. It's gonna happen and I'm going to be okay with that. I'm plus sized and that's a whole different world!
A better eye at technology that works for me and not against me. I've learned to avoid the gossip and scandal and use technology as a tool rather than allowing technology to run my life! #putthephonedown
A sadness when we lose a treasure. Notre Dame, the aging pyramids, Damascus, and more…
A goal to take good architectural pictures. It one of my new favorite things to do. I find the shapes and craftsmanship amazing!
A preference for train travel. I love the ease and sensibility of the train. I try to fit some sort of train experience into my adventures each time I wander. Whether it's rush hour in Japan or the great open skies in Canada, I love it!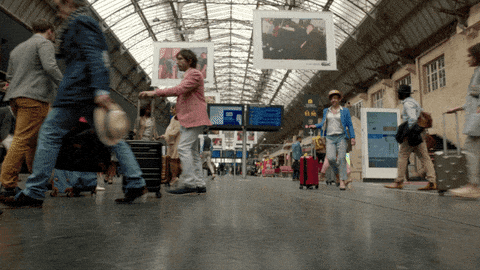 Plenty of holiday traditions. German pickle ornaments, Japanese carp fish, Greek Easter eggs dyed red, potato latkes, high holy days that no one thinks of, I love them all.
Little moments. Morning walks in a city center when the fresh produce is being delivered for the day.
A thirst for more memories. I treasure each and every one of them and I can't wait to make more!
Travel does such a wonderful job and helping us celebrate the best life has to offer. As a matter of fact, my fellow travel junkie Michelle Moyer of Moyer Memories has a ton of amazing suggestions to help your travel plans enhance your milestones. Check out her top picks for celebrating the big 5-0 by clicking here!
Add to the list! Comment below with one way travel makes you happy!!!