Admit it, you haven't thought about it in a long time. It's been hectic and there was just no way to fit it into your all too busy schedule. Then, the whole Corona Virus thing brought everything to a standstill. Between dance class and self-quarantine, there is just no room in your schedule for yet another activity anyway. I know, I know! Me too! But the reality is that your local library offers so much more than just a good book selection. There are so many more activities and opportunities at community libraries than we even realize! So, in order to support all those hard working, book loving librarians out there during National Love Your Librarian Month, here is my best pitch to get you in those doors! Let's travel to the library!
I recently looked at the August schedule for our local library and I was so impressed with the amazing array of events and activities that they are offering. There was everything from science to tax prep. I even saw YOGA! I don't know about you but yoga may have been my favorite thing on the schedule! Yoga at the library! Seriously?! Absolutely. Libraries are so much more than the books that they keep. Monthly book clubs for adults and weekly story times for kids of all types and ages are just the start of how innovative this underused resource is.
There's more….
Lots of libraries are involved with programs that incorporate and support STEM initiatives. They provide spaces for people to gather for all kinds of community interests and there is ALWAYS a reading incentive program. (That's right, they are not just in the summer!) Looking for a class on sign language for babies? Check. How about a veteran's book group? Yup. Like gardening? Yep, they meet once a month too! The library even offers a class called Pizza and Picasso! I'm in!
Two great resources for getting your kids ready to go to the library are "Between The Lions" (younger) and "Reading Rainbow" (older)- both products of PBS and both available in some way through YouTube. Together, they do a wonderful job of making the library exciting and interesting.
Library Lowdown
As for the global citizen, let me direct you right to the non-fiction stacks. The section you are looking for is all the way at the end. According to Mr. Dewey, you can travel the world in the 900's. Specifically, section 910 is full of travel and geography. (Did you see my last post on maps?) and just next door in section 914, you will find a bit more about genealogy. That's right! There is no better place to get started then at the library! Now, hop right on over to fiction and pick up a great European mystery or a Tokyo love story. So, c'mon! What are you waiting for?! Make the time and visit your local library now. Better yet! Make one of these fascinating libraries a bucket list stop on your next travel adventure: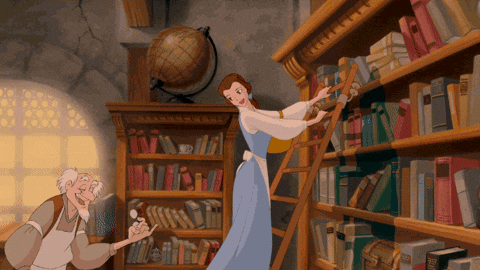 Located on iconic 5th Avenue, there is no better library in the world, hands down. Check out events and storytimes here.
The London Library
Located in historic St. James' Square, check out the amazing collection and seriously good events on their calendar here.
The Chicago Library: The Harold Washington Library Center
Located on State Street, check out all of the cool STEM activities that are offered here.
The Central Branch Library of Kansas City
Located in downtown on 10th Street, the library is worth the visit just to see the outside. Check out their events here.
So, let's travel to the library and discover a new place to find adventures right in your own neighborhood. The library can take you anywhere! Like this and want to see more? Join us at Babcia and YiaYia!