Art and travel go hand in hand just like peas and carrots. This is true no matter where in the world you roam but it may stand out even more when you wander in Europe. Well organized and very relatable, the art of Europe always seems to surface into the stories and memories of travelers. But what if art just isn't your thing? What if every time you even hear the word art, you involuntarily roll your eyes toward the heavens? More importantly, what if you want to enjoy art but you just aren't sure how to make it happen? This is your lucky day! We've got a plan made just for you!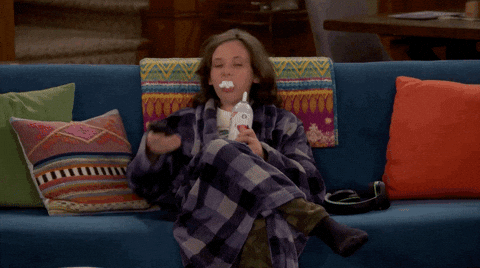 Do what you like.
So you can't wrap your mind around the art world. Okay. Maybe, instead, you are a movie buff. Use that comfy space to expand your understanding of the art world. There are plenty of choices. Pop the popcorn and check out some of these amazing films:
Woman in Gold with Helen Mirren and Ryan Reynolds which is a 2015 movie about Gustav Klimt and post war Austria.
Monuments Men with George Clooney and Matt Damon which is the story of stolen art during the war.
Made You Look which is a true crime doc all about the forgeries of Jackson Pollack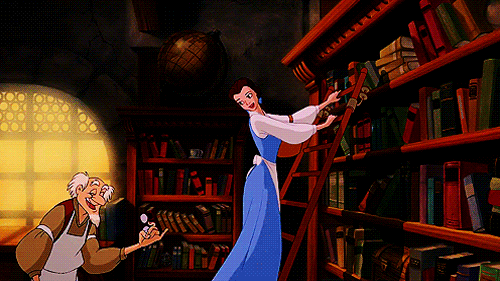 Find The Story.
Invest in art by reading both fiction and nonfiction. If you are a book junkie, then the art world has got you covered! There are so many amazing stories that weave together great worls of art and their creators. Here are just a few:
Girl With A Pearl Earring by Traci Chevalier
Cooking for Piccasso by Camille Aubray
DaVinci Code by Dan Brown
The Monet Murders by Josh Lanyon
Mix it up.
The idea that you have committed yourself to go to a very large building with a lot of canvases on the wall can realistically feel defeating. The truth is that sometimes the big, iconic museums are just too much to handle and it may be better to dip your toe in the art pool at a smaller venue. Additionally, collective art like the CarnaValet in Paris with its signs, shops, and apartments as well as paintings may give your eye more variety to focus on in a shorter amount of time.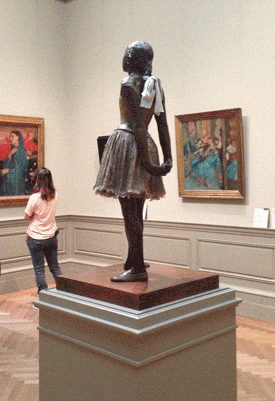 Speaking of time, it's time to not feel guilty about seeing every single thing when you visit a museum! Walk your walk and look along the way. Feel free to stop at what catches your eye. It's just fine! Speech over.
Be a doer and not a looker.
Art can fall more into the doing category instead of the looking category. Look to see what art venues are offering. For example you can drop in for a drawing session at the Cloisters through The Met in NYC or the V and A in London has a ton of workshops from stitching to photography. Some are free and some are not, but it's worth seeing if there's something that you're interested in.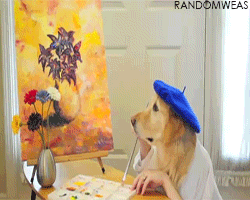 Jump in the deep end.
Immersive art experiences have been a huge trend over the past few years and they are starting to produce events for more and more famous artists. Enjoy art by walking into a room which surrounds you with music and some of the most famous canvases in the world. The headliner of these exhibitions has been Van Gogh. His work was set to music and then slightly animated to give you the sense of of storyline. In just 45 minutes or so, you can immerse yourself into his world and then reacquaint yourself with some of his most famous works and motifs. You might be surprised by how much you know!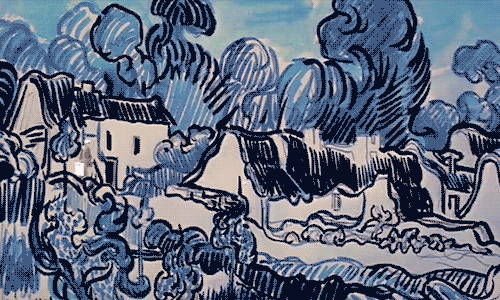 Coming in at a strong second is the Monet and friends experience which was most recently at Biltmore. Truth be told, I'm a huge fan of Impressionism (and any art professional will most likely tell you that makes me no art expert). But, this exhibit lacked something I couldn't put my finger on. I loved the work and I loved the music but it just didn't match the Van Gogh experience note for note. Still it was a worthy excursion and certainly not a waste of time.