1. Choose a family friendly hub.
Most airlines like to route travelers from smaller airports to designated hubs that allows for easy transfer to international flights. When deciding which tickets to purchase, take into consideration that hub and whether or not it's convenient for your whole group to meet at or simply pass through.
For example, Atlanta has a lot to keep kids entertained while you wait for your flight while Newark- not so much! Palm Beach has a little putting course and playground after the TSA check while Miami has a row of bars. Choose accordingly! In addition to your wait time, you may have others, like grandma and grandpa, joining you on your trip to, say, Europe. Consider having them meet you at you hub so you can all fly to your final destination together. This gives you more adult hands on the longest leg of your trip.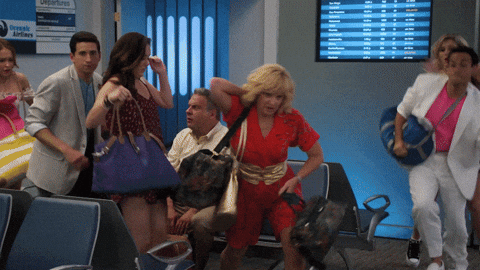 2. Share your trip wisely.
Whether I'm traveling on my own or with a group, I use the TripIt app to keep my itenerary straight. This app imports your email details into an easy to use timeline that helps you ensure that all of your reservations are taken care of and not overlapping. This includes flights, lodging, sites and transportation. Once you have a trip started, you can share it with all of the travelers in your group and interested parties who need to know where you are. Everyone in your group can keep up with the planning progress and share in the excitement. This works particularly well with small groups like moms and daughters.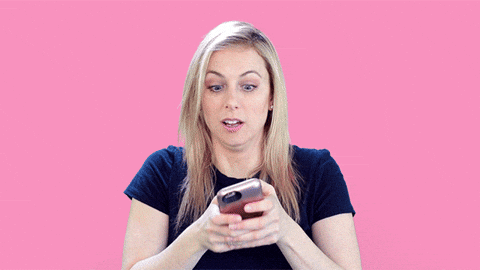 3. Plan your luggage needs.
When buying your tickets, check into the luggage policies. Will the amount of bags you are taking be covered? What are the stroller and car seat policies? Can you choose your seats ahead of times? What are the carry-on requirements? Packing for a trip is dicey. You want to take everything you will need but you don't want to lug it all around. Research the best advice out there and keep it to a minimum. For example, your airbandb may be able to provide you with a pack and play and a stroller and your hotel may be right next to a pharmacy. Checking for good laundry options will also help you pair down your packing. All in all, pre-pay for what you need so you don't have to deal with it at the counter.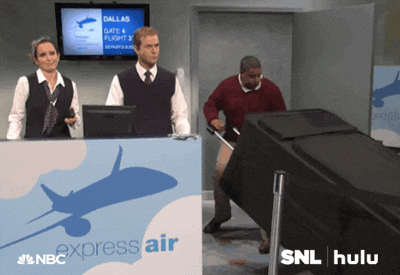 4. Choose an alternative airport.
You are headed to London and the tickets are expensive. However, there's a $500.00 difference from home to Paris. Okay, get to Paris and take the train straight into Victoria Station. You just saved about $1000.00! Consider other airport alternatives: Shannon and Dublin, Warsaw and Krakow, Glasgow and Edinburgh, the list goes on. You may find that you have the opportunity for an adventure you never even considered.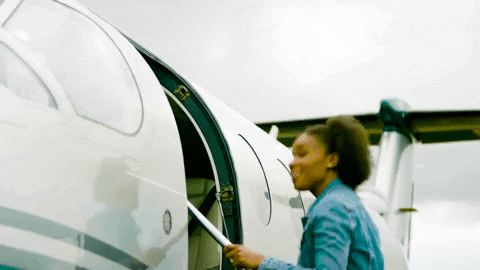 5. Have an exit strategy.
Whether you Global Entry or don't, having a good plan to get back to reality isn't such a bad idea. This is also a good time to check on customs policies for your destination. For example, travelers go through customs before boarding flights in Dublin. Know what to expect.