My Big Fat Trip Planning Strategy
So, if you are like most people, you have one shot a year to book the vacation of a lifetime. I'm not talking about a quick trip down to Florida for a long weekend or a girl's trip to Vegas. I'm talking about mega- it takes some trip planning– travel. I'm talking about those 14 precious days that make the most memories for you and yours. For me, I have peace of mind when I am well planned and well documented. So, it takes me literally a year to plan, travel, and wrap up my summer trip each year. You may think that is incredibly long and way too much but I beg to differ. I don't do anything more than what's expected but I do have a clear process. Let's begin….
It's Time To Start Trip Planning…
It's the holidays, and I'm getting together with my family near and far. The food and drinks are plentiful. Everyone is full of festive cheer. That cheer inevitably leads down memory lane and talk of adventures and mishaps which ALWAYS seems to roll right into that wonderful question: where to next? The planning year has started.
The New Year brings the answer to all of that chit chat about where to go and who is going to join in. That's my cue (surprisingly, I'm my family's resident trip planner) to get going. For the sake of example, let's say we've made the big decision to visit Belgium and France this summer. I say the summer because that's when I can get away. If you can travel outside the summer's high season in one of the shoulder seasons (Easter to Memorial Day or Labor Day to Columbus Day) by all means take advantage!
Trip Planning Research….
January is my time to sit back research, read and hunt down all of those excursions, activities and locations we want to go and see. In this case, we were in search of two uncles who passed away in WWI. They were brothers who both died on September 27th, 1918. We wanted to know what happened, pay our respects and learn a little more about the area. After all, the 100th anniversary was upon us. What better time? I take the time to check my family tree and investigate the proper documents. I look up lists of off the beaten path ideas. I purchase guide books from my favorite authors. I digitally draw on google maps to dream up various itineraries. I watch travel shows and videos. I learn as much as I can before I commit. Once I do, that's it, there's no turning back!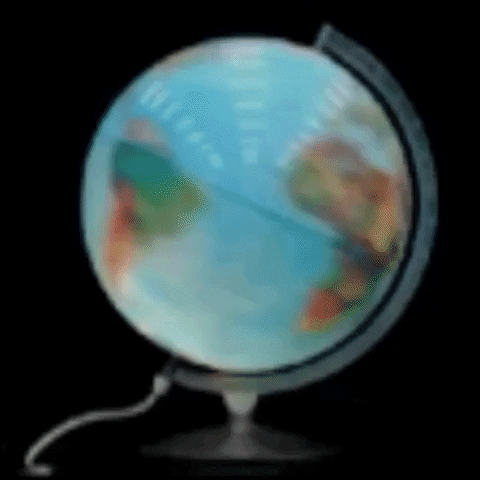 Communicating Trip Planning…
In the past as January came to an end and February began, I would start with the creation of a closed private group on Facebook that includes only the travelers on our trip and specific people that opt in but need to be aware of what we are up to- our emergency contacts and nearest and dearest. This was our communication hub and the place we will dump everything involved on our trip.
These days, I still create a group for fun but I store my travel plans on TripIt. The website/app combo is perfect for keeping everything in one place. It's also super easy to share. Over on Facebook? The first post is always the same: The sentence "excuse may I have a glass of white wine please?" in whatever language we will need.
The second move is always about air travel. It's time to book and that's my February task, getting everyone on a plane together. For us, we all travel to one airport from wherever we are to meet up and then continue together. That takes a lot of coordination and decisions about money. Do you plan to all book together or is someone going to book and everyone reimburse the purchaser? Perhaps you all contribute to an account ahead of time. Your choice, your comfort level. In this case, we booked our tickets together and decided to meet in Atlanta. I like to book my tickets well ahead of my trip. I can have those completely paid for well before I take off and not overwhelm my budget all at once.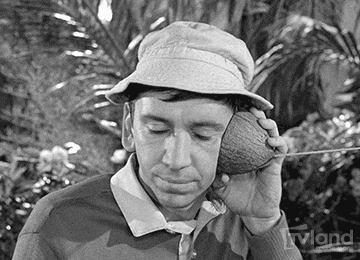 Trip Planning Nuts and Bolts…
March marches in and there a few things for me to do. I need to ensure that I have a well planned travel route pinned down and a place to lay everyone's head. All that research in January is about to be put to the test. Our facebook group has spent time voting on favorites and developing the overall itinerary. In our case, I need to reserve a car big enough for our group and hotel rooms in each of the towns we have chosen.
I'm just reserving so I'm not spending anything yet unless I choose to airbandb it. I am very comfortable tracking down reservations at a variety of places- traditional hotels, b and b's and airbandbs. They all work for us and exploring airbandb options for a bigger group (read over 4 travelers) can be well worth the money. For our example trip, which is a road trip, we have decided on the following.
All Planned Out…
Fly into Brussels and rent a car, spend the night (small weekender hotel) in a small suburb to meet up with our cousin for dinner.
Day 1- drive over the French border toward Reims and stop at our first cemetery (Somme) our hotel is in the city center it's a well known name with many hotels all over the world.
Day 2- off to Muese Argonne to the second cemetery and then north to Rouen for two nights at a city center hotel.
Day 3- Rouen
Day 4- Mont Saint Michel at a traditional B and B on the Mont
Day 5- Bayeux at an airbandb
Day 6- Bayeux
Day 7- Honfluer at a city center boutique hotel
Day 8- Giverny at a traditional B and B
Day 9- Lille day trip to drop off our rental and catch the train to Bruges.
Day 10-Bruges at a city center hotel
Day 11- back to Brussels by train where our cousin meets us for dinner again and drops us at our airport hotel for an early morning flight home.
Whew! We will be traveling about 1,000 miles all together but it's well timed and takes everyone's favorites into consideration and it will take all of March to finish reserving and organizing, but we have everything we need to travel and sleep. Planes, trains, and automobiles have been checked off the list.
The Finishing Trip Planning Touches…
April and May find us ensuring we have prebooked and reserved any necessary tours. We have made arrangements for a WWII tour along the Normandy coast, reserved tickets for the express line at Monet's garden, and booked a private guide for Mont Saint Michel. We've decided we don't need much else ahead of time and opt for the flexibility. So we Facebook each other with our collective suggestions and keep a running list. We ensure we have chosen how we are getting to the meet up airport, (I'm driving in) and we've made decisions on who's bringing what. I'm in charge of hairspray and an umbrella, my mom is bringing a curling iron, my sister has an iPad so the kids can watch Netflix on down time, etc. Three weeks to go.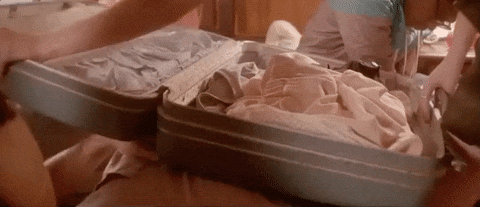 Trip Planning Packing…
June is here and it's go time! I am packed, the house is clean the arrangements for being gone are taken care of including the dog who will spend some time with good friends. I mention all of this is because all of these details are part of the travel process too. It's not just the tickets and hotel confirmation numbers. There's a lot to think about.
We meet up and head out! While some of us are headed home right after this trip, others are headed to other destinations, for me, I finally get back in the States by the end of July. Now, I know that sounds like a long time, but I'm staying with family and enjoying my Summer before I head back to the classroom. I've also planned a completely different adventure in tandem with this trip to Normandy. In this case, I was headed off to Krakow for a few weeks to relax.
Time To Reflect On All That Trip Planning…
August is my regrouping month and September is dedicated to getting back to work so it isn't until October that I finally get around to the last stage of my trip. One of the most important parts of traveling is enjoying the memories of it! So, for me, it means it's time to grab all those photos that our group dumped onto that private Facebook page and use Shutterfly to put together the narrative of how our trip went.
I include lots of things including our itinerary, the top 5 songs we listened to over and over in the car, pictures of our new friends and stories that are too good to forget! I also collect all of those scraps of maps, tickets, tourist pamphlets, and receipts and piece them together in a big poster frame. Now, you may not be a digital scrapbooker or someone who likes to plaster their walls with huge frames, but this is what I do to collect my memories. Find what makes you happy and do it. Somehow, someway, ensure you have your travel memories.
Back To Where We Started…
November has my book and Christmas cards on order- I use pics from my trip or trips. I'm almost there. I'm almost ready to wrap this up, literally. I order a book as my Christmas gift for everyone who went on our trip- whether it's just two of us or six of us- if it's Christmas, you get a book! Which brings me right back to where I started. The wine is poured, we page through memories and pictures and, inevitably, we wind up wondering "where to next?" My year is complete.
We can answer…
What is the best way to plan for a big family trip?
Where do I start to plan my vacation?
How do I plan my Summer trip?
Alexandra is a podcaster, educator, and travel junkie. While not in the classroom, you can find her exploring some corner of the world. After living in Japan and enjoying Asia, she now spends most of her time crossing the Atlantic finding the most attainable, authentic, and diverse experiences to share with this travel community.